Today, 5 years ago, Land­pack was offi­cial­ly foun­ded and the way was paved for an eco­lo­gi­cal pack­a­ging future. Becau­se with incre­a­sing online tra­de and par­cel ship­ping, ship­ping pack­a­ging must be sus­tainab­le. In ref­ri­gera­ted ship­ping, the world­wi­de stan­dard is still the poly­sty­re­ne box. Land­pack and all our part­ners are working on a rethink and are set­ting an examp­le for a respon­si­ble approach to our environment.
For us, sus­taina­bi­li­ty means not only using a rene­wa­ble raw mate­ri­al and thus repla­cing a fos­sil one, but also a 3‑stage model: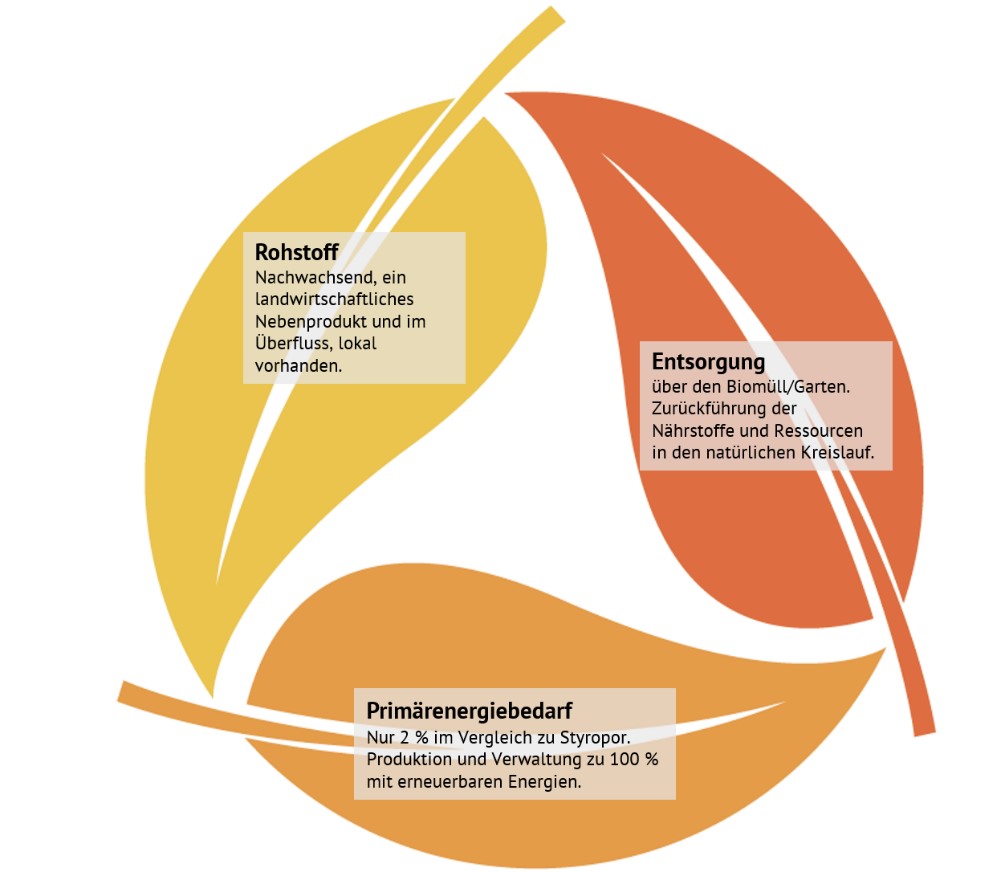 Land­pack spent 3 years deve­lo­ping and buil­ding its own fac­to­ry to imple­ment this model and bring the straw land­box onto the mar­ket. With straw we have redis­co­ve­r­ed the ide­al insu­la­ting mate­ri­al and made it sui­ta­ble for modern pack­a­ging pur­po­ses. Pro­duct deve­lo­p­ment has not stood still sin­ce the first Land­box. In 2017 the hemp pro­duct line fol­lo­wed, this year we laun­ched the first pro­ducts with jute.
We say THANK YOU to all our cus­to­mers, espe­cial­ly our cus­to­mers from the very begin­ning, who stood and stand behind our new pack­a­ging with enthu­si­asm. Land­pack turns pack­a­ging into an expe­ri­ence. That is our claim and we want to con­ti­nue to live up to it.
And we say THANK YOU to our team of gre­at engi­neers, busi­ness eco­no­mists, agri­cul­tu­ral sci­en­tists and many more who have actively con­tri­bu­t­ed to the deve­lo­p­ment of Land­pack and work every day to make online tra­de more envi­ron­ment­al­ly friendly.