Today, 5 years ago, Landpack was officially founded and the way was paved for an ecological packaging future.  Because with increasing online trade and parcel shipping, shipping packaging must be sustainable. In refrigerated shipping, the worldwide standard is still the polystyrene box. Landpack and all our partners are working on a rethink and are setting an example for a responsible approach to our environment.
For us, sustainability means not only using a renewable raw material and thus replacing a fossil one, but also a 3-stage model: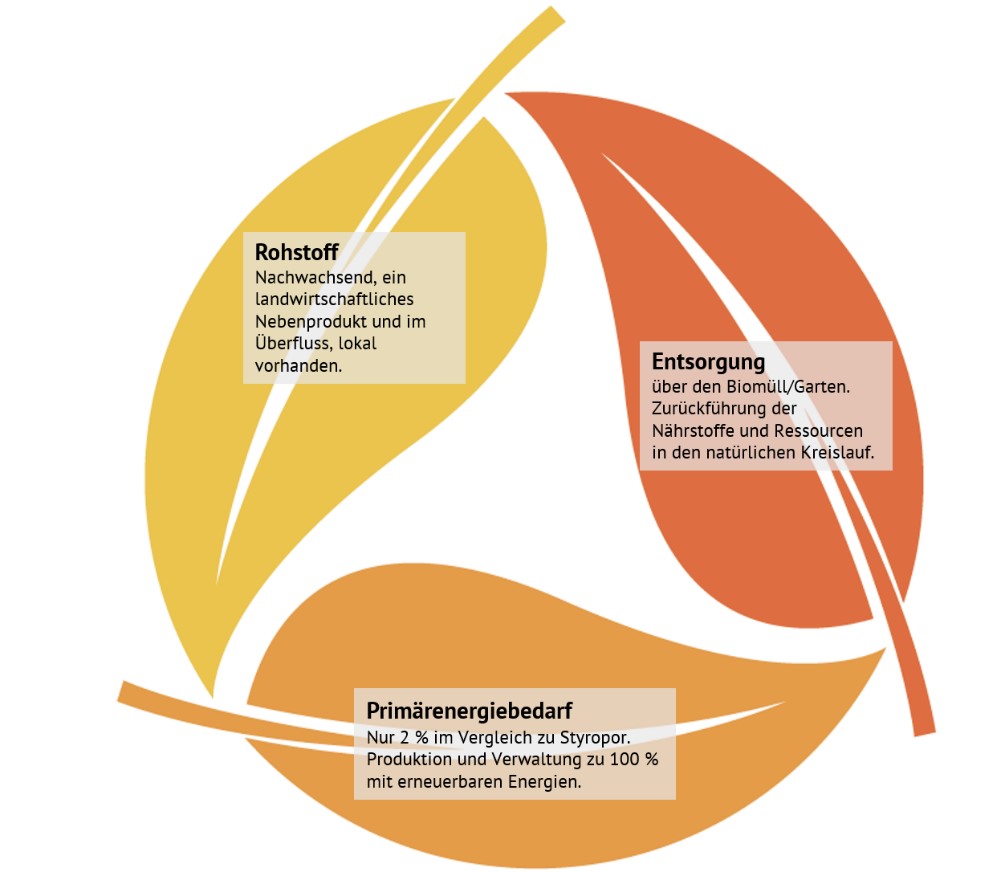 Landpack spent 3 years developing and building its own factory to implement this model and bring the straw landbox onto the market. With straw we have rediscovered the ideal insulating material and made it suitable for modern packaging purposes. Product development has not stood still since the first Landbox. In 2017 the hemp product line followed, this year we launched the first products with jute.
We say THANK YOU to all our customers, especially our customers from the very beginning, who stood and stand behind our new packaging with enthusiasm. Landpack turns packaging into an experience. That is our claim and we want to continue to live up to it.
And we say THANK YOU to our team of great engineers, business economists, agricultural scientists and many more who have actively contributed to the development of Landpack and work every day to make online trade more environmentally friendly.