Eco-friendly BARF
food packaging
BARF food sent in insulated packaging made of straw and hemp. Packaging and dog blanket in one. This is how upcycling works.
Shipping BARF petfood in biodegradable packaging. A win-win situation. Your customers will appreciate and use the packaging for dogs, cats, home and garden.
As a blanket, plant protector, and much more. Our insulated packaging is food-compliant, performs like Styrofoam, and is the perfect complement to BARF food.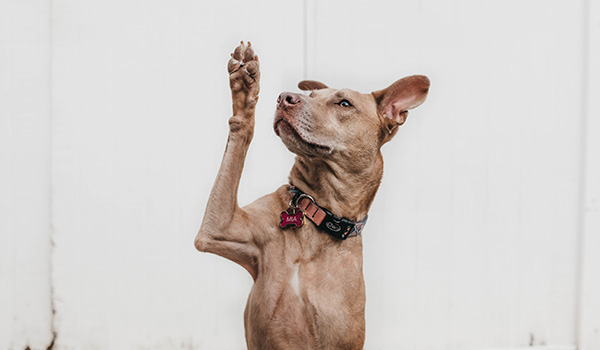 Simone & Rocky
'Am thrilled with the packaging. Was all still frozen even though the box had been outside for hours...'
Peter & Findus
'The packaging deserves a special mention: environmentally friendly, compostable and keeps the food frozen at extreme temperatures of 35 degrees...'
Anna & Sam
'I especially liked the environmentally conscious packaging material. Since I have chickens, I can reuse the straw as bedding.'
Comprehensively tested
Our insulating packaging has been tested in over 1,000 internal and external climate tests. Please ask for proofs and temperature curves.
Best insulation performance
Straw and hemp have an outstandingly low thermal conductivity value of 0.041 W/(mK), very similar to that of Styrofoam. In addition, our packing method and material thickness prevent the formation of cold bridges.
Real sustainability
Landpack as a shining example of bioeconomy, holds 11 international patents on the technology for processing natural fibres.
Guidebook
Shipping BARF food - This is how it works!
Why do some shippers of BARF products use dry ice, others cold packs, and still others no additional cooling medium at all? We explain.
Read more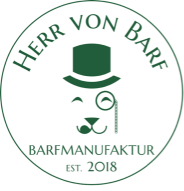 Success Stories
HERR VON BARF: Top-quality and inidivually cooked petfood in lovable packaging

Freshly prepared organic raw food according to individual needs – that is what the premium brand HERR VON BARF stands for. With the north German manufacture both BARF newcomers and experienced raw food feeders find the optimal menu for their four-legged friends. To guarantee a safe dispatch of the carefully produced and deep-frozen dog food, the raw food specialist trusts in the Landbox straw. By replacing Styrofoam with a sustainable solution, HERR VON BARF is an industry pioneer. In doing so, the Landbox not only convinces with reliable insulation, but also shows that it can do much more!

'Our customers love the natural insulation and regularly send us pictures of how they reuse the straw. This form of packaging fits perfectly with our sustainable concept.' (Tobias Kellinghusen, Managing Director)

The selected ingredients of the healthy HERR VON BARF products come mainly from partner farms in the region. All tasty menus are responsibly adapted to the respective dog, prepared by hand and vacuum-packed in practical daily portions. Since 2018, HERR VON BARF has been shipping in Landbox straw – for even more enthusiasm amongst two- and four-legged friends!

herr-von-barf.de
Food
-20 °C – 2 °C
1 – 3 D