Back
General
Following up on Frank Juice
04.02.2022 | by Matti Höhing
We asked Frank Juice – the Munich juice cure manufacturer with juices in all colors.
Frank Juice stands for a healthy and balanced lifestyle. The young company from Munich with the same founding date as ourselves helps health-conscious consumers with juice cures, fasting programs and other detox products to change their diet. With the trendy short time fasting programs daily six different, cold-pressed juices from fruit and vegetable are taken. Otherwise only much water, tea and perhaps a soup. We have tried it ourselves several times. The cleansing effect on the body is fascinating. For several years, Frank Juice products have been shipped safely and sustainably refrigerated in our Landbox straw. After the cookie and gingerbread season, spring is the classic detox season. Time to ask.
Questions for Daniel Andreoli and Korbinian Gerstl.
Frank Juice juices are cold-pressed and vegan. What's that all about?
Since we use only fresh fruits and vegetables for our juices, which are sometimes rounded off with spices, such as cinnamon, they are naturally vegan.
Cold pressing is a particularly gentle method of extracting the juice from the fruit or vegetable. You can think of it as olive oil. This method helps us better preserve the original flavor and nutrient content.
Our juices are preserved using the innovative HPP process. "HPP" here stands for "High Pressure Processing." This means that our juices, as part of our juice cures, are preserved using high pressure rather than heat. The product is pressed into the bottle under very high pressure. This inactivates microorganisms, but preserves heat-sensitive vitamins and minerals as much as possible.
Your 5:2 Intermittent Fasting program also includes a black shot that contains activated charcoal. How can you imagine the taste of an activated charcoal shot?
Internally, we also call the Black Shot "the mild one", because it has a lower ginger content compared to the other shots. So perfect for those who like it less spicy. Activated charcoal can be thought of as a sponge: due to its enormous surface area, activated charcoal can bind large amounts of metabolic products to itself. In taste, the activated carbon is actually neutral.
In interval fasting, you distinguish between programs for women and men. Are the amounts in the women's program less or are there other differences?
The focus of the distinction between men and women within our 5:2 program is actually the energy content. Men are on average larger and heavier, consume more energy throughout the day and therefore can consume more energy during fasting. We have taken care to integrate this energy in the form of vegetable proteins and complex carbohydrates.
You decided to use rPET bottles instead of glass bottles because the manufacturing process doesn't work with glass. What do your customers think about the sustainability aspect?
Sustainability is particularly important to our customers. So do we, and that's why we decided to join the DPG deposit system even before the official introduction of the mandatory deposit on juice products. This means that we charge a deposit of 0.25€ on all our 330ml plastic packaging. The empty bottles can be returned to the 40,000 or so reverse vending machines or to the beverage retailer, and the deposit will then be refunded. By introducing the deposit, we can make an active contribution to CO2 savings, energy efficiency and resource conservation. The DPG deposit system has developed into a successful system for an innovative and resource-conserving recyclable materials cycle and, with a return rate of up to 99%, is one of the most efficient systems. We also currently use rPET bottles. rPET (= recycled PET) is nothing other than material that is made from collected beverage bottles – hence recycled PET bottles. We have deliberately decided against alternative materials such as PLA, as there are no separate recycling cycles for these materials yet. But we haven't reached the end yet, of course: We're keeping our eyes and ears open to optimize our packaging and find a lighter, thinner and better solution. Honestly.
Can't your bottles simply be rinsed and refilled after being returned to a deposit machine? Why take the step of recycling?
Unfortunately, this is not possible for hygienic reasons, and even reprocessing in this form would not be entirely without effort.
Do your customers sometimes use the straw from your insulated packaging for other purposes? Do you get feedback on upcycling uses?
Yes! We often get the hint that the straw can be wonderfully used for pets. Others have used it for games with the kids. The good thing here is that we are as sustainable as possible in our packaging and the lightweight plastic wrapper can be disposed of in the regular trash, then the straw can be disposed of in the organic trash. But particularly bizarre was the use of the inlay as a seat cushion for the visit to the stadium.
Do you do FrankJuice internal juice challenges from time to time? Who lasts the longest?
Regularly, in fact. The impulse often comes directly from the team. It's great, especially for new employees, because this experience strengthens the sense of community and everyone knows right away what our Hero product feels like. So far, everyone has stuck it out, and in fact we recently went on a juice cleanse in a smaller group.
You have significantly expanded your product range in recent years. What other products can we expect from you in the future?
We are working on many exciting projects – you can look forward to it! Follow our Instagram account to stay up to date. Unfortunately, we can't talk about the details here.
The Landpack team thanks you very much for the interview!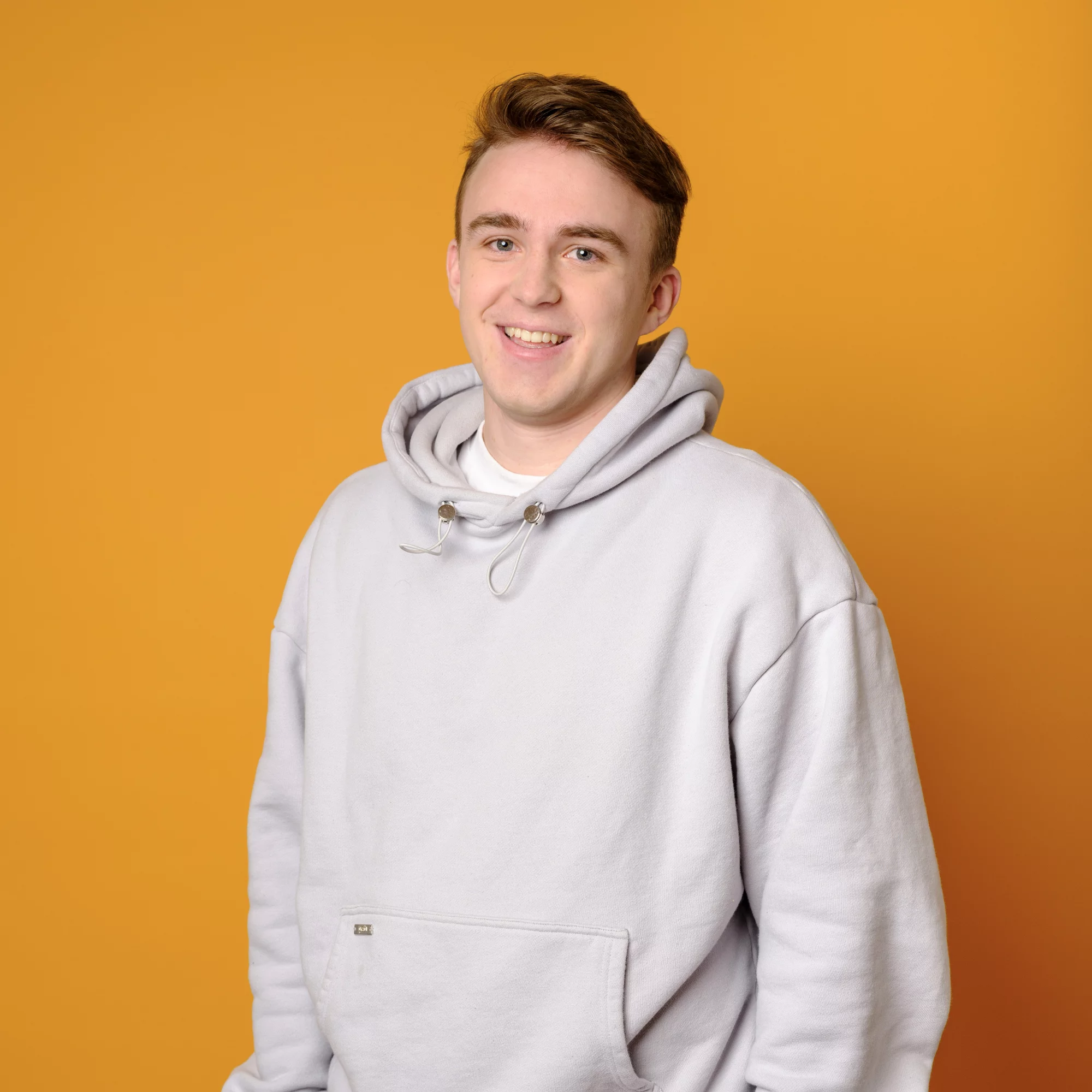 Matti Höhing