Back
General
We produce with 100 % green gas from Polarstern
01.04.2021 | by Christoph Humpert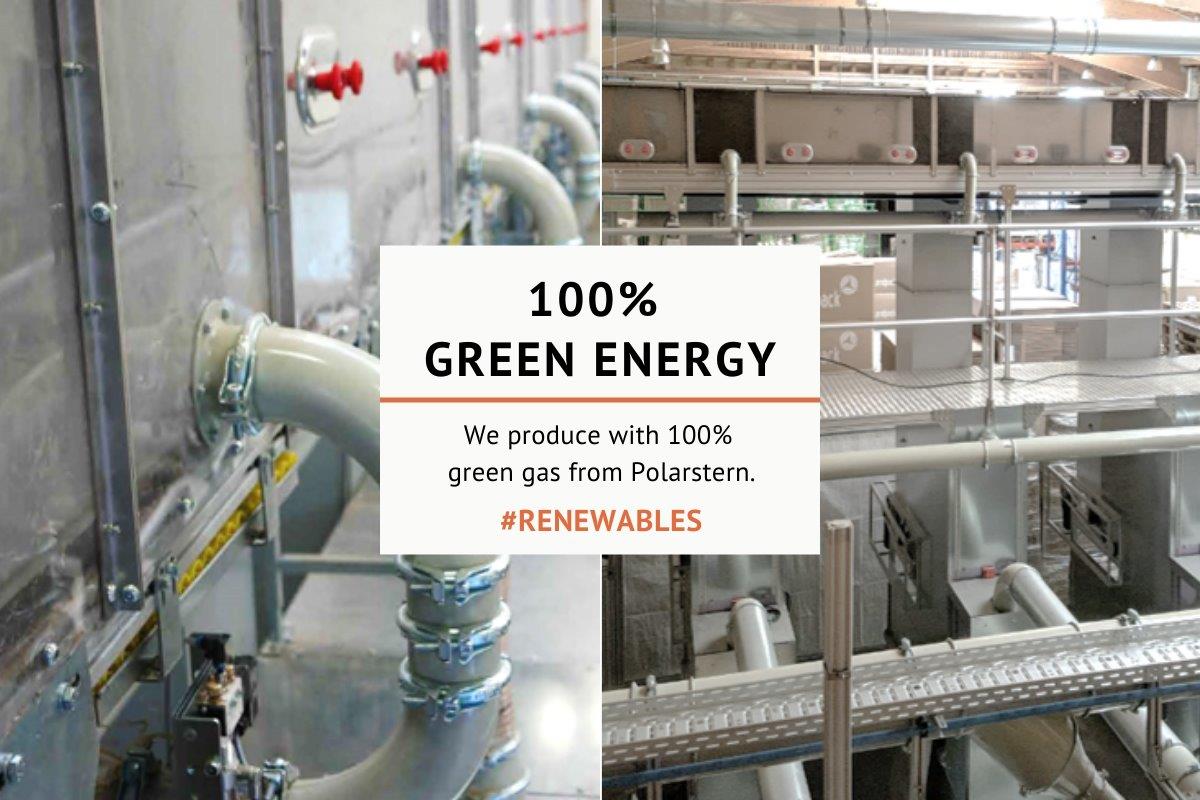 Landpack is a proud partner of Polarstern. In addition to regional green electricity, we now also rely on 100% green gas in production and administration. Our production process has been highly efficient from the beginning, as the primary energy demand of a Landbox is only 2% compared to Styrofoam. The production of a Landbox consumes about the same amount of CO2 as a 7.5 second car journey.
We have intensively dealt with the selection of the right eco-gas supplier for us. Often the terms "biogas", "ecogas" or even "climate gas" conceal conventional natural gas. In this case, the suppliers compensate for the CO2 emissions that occur at the customer's site as a result of the combustion of the gas elsewhere, where it is as simple and cheap as possible. This system is not in line with our environmental awareness.
Polarstern means Truly Green Gas from 100% organic residues from sugar production. The sugar beet pulp used is not suitable for consumption, nor do they have to be specially grown. This makes biogas production with plants such as corn from monocultures or with manure from factory farming unnecessary.
We particularly appreciate that Polarstern's Truly Ökogas is not a mixed product of fossil natural gas and only a small portion of biogas, but a genuine contribution to the energy transition. The entire lifecycle assessment – from cultivation to production – along with its impact on the environment is considered.
We also pay attention to the entire manufacturing process of our products – from cultivation to harvesting the raw materials to the manufacturing of the products – and constantly try to improve our processes. We also use agricultural residues to produce a 100% ecological product. That is why Landpack and Polarstern fit so well together.
More information, as well as an explanatory video on gas extraction is available here.