Back
Nicht kategorisiert
Klingele Forges Strategical Partnership with Landpack
28.09.2015 | by Patricia Eschenlohr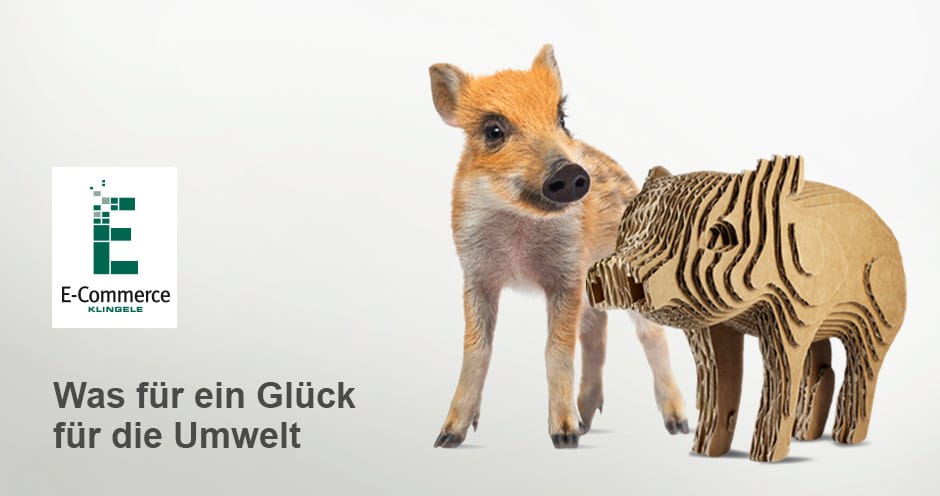 Sustainable insulating packaging on the basis of straw and corrugated cardboard for shipping refrigerated groceries goes on the market.
Remshalden/Stuttgart, 28th September 2015 – The Klingele Group, one of the leading and independent producers of corrugated cardboard and corrugated cardboard packaging forge a strategical partnership with the engineering company Landpack to produce eco-friendly packaging. The Klingele Group has developed itself into one of the most prolific providers of sustainable packaging solutions for online shops. They now exploit the trade with refrigerated groceries via their cooperation with Landpack, a producer of innovative insulating packaging on the basis of straw.
Online shops have grown a lot in the past few years. Klingele develops packaging solutions for this sector, for individual needs that are geared towards main requirements like product safety and efficiency while deploying materials. Klingele supports the online shops' business model and helps to safe resources and costs. Examples for this are the packaging concepts FastFix, that doesn't need any padding, and ClickFix, that protects its contents effectively, thanks to a click-closure. Accompanying this, the company also offers logistics and consultancy service to optimize packaging processes, engineering concepts and intralogistics.
Klingele forges the new cooperation with Landpack in the light of increasing grocery shopping online: Landpack has developed an insulating packaging made of straw panels that can be combined into an efficient and eco-friendly shipping packaging with corrugated cardboard by Klingele. Landbox® has been especially developed to meet forwarders of fresh and refrigerated groceries' needs and is the first eco-friendly alternative to styrofoam packaging. Even goods that are sensitive to shock can be safely shipped since straw has a strong resilience.
Landpack's executive director Dr. Thomas Maier-Eschenlohr: "Straw is also an ideal insulating material – hygienic, optically-pleasing and furnished with a high-tech biopolymer structure. It's our goal to give a new purpose to the currently rarely used resource straw."
Landbox: Eco-friendly Circulatory-Product
Sustainability, resource and energy efficiency, these are words that characterize not only the end-product Landbox, but also its production and disposal. The insulating panels by Landpack are climate-neutrally produced. Raw Straw is processed in a low-energy way and after methods of food engineering, without any additives. The agricultural byproduct can be used without worries to produce the Landbox and can be disposed of in your organic waste or garden afterwards. When comparing the production with the production of styrofoam, the Landbox only needs a small amount of energy. The straw panels are enclosed by corrugated cardboard by Klingele, which can also be recycled without any problems. After using it, the waste paper will be put back into the circulatory-system and will once again be produced. The whole packaging concept is therefore easy on natural resources and the recipient has nothing to worry about regarding the disposal.
"We have been developing custom and sustainable packaging for online shops for years and know all requirements.", says Dr. Jan Klingele, executive director of Klingele. "The Landbox has an optimal timing, online shops are growing and goods that are sensitive to temperature and shock will benefit from this packaging. Furthermore, main customer requirements will be fulfilled and the packaging protects the environment. I am very confident that this concept will transform the market and am happy to see new perspectives that will come out of the collaboration with Landpack."
The Landbox will be presented at the Klingele booth (Hall 7, Booth 138) during this year's FachPack (29.9.-1.10.2015, Nuremberg).
Press Contact Klingele Group
Sylvia Huber
E:         sylvia.huber@klingele.com
T:         + 49 7151 701 278
www.klingele.com
Press Contact Landpack
Patricia Eschenlohr
E:         Patricia.Eschenlohr(at)Landpack.de
About Klingele Paper Mills
The Klingele Group is based in Remshalden (Stuttgart) and is one of the five biggest producers of corrugated cardboard and packaging in Germany. Two paper factories, six corrugated cardboard mills and six functional units at home and abroad are part of the group. They are one of the four partners of the European Alliance Blue Box Partners and therefore ensure an Europe-wide delivery to customers. The family business has been founded in 1920 and is now managed by Dr. Jan Klingele in its third generation.
About Landpack
Landpack® is located in Puchheim, near Munich, and develops and operates manufacturing facilities to produce innovative insulated packaging on the basis of straw. The Landbox® is the first ecological insulated packaging that can be disposed of as biological waste. Its insulating performance is comparable to styrofoam. Landpack controls every step of the process, from planting crops to the harvest and up to their processing of straw and ensures constant quality.
Patricia Eschenlohr
Co-Founder, CMO