Back
General,Nicht kategorisiert
Q&A with HOFMANNs
25.10.2023 | by Hilal Albaba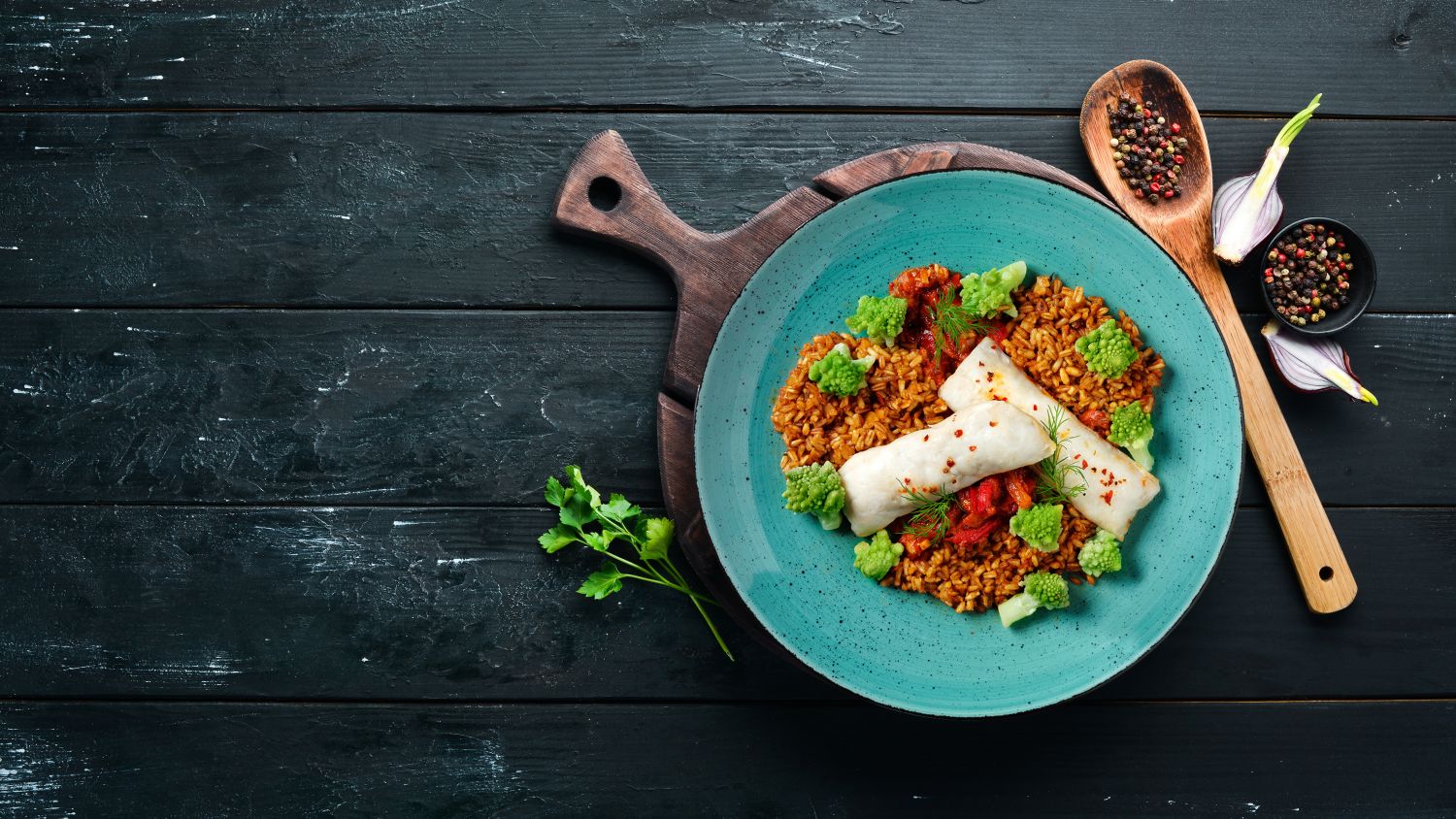 Today we had a word with HOFMANNs – the place to go for gourmet enjoyment at your own dining table!
With HOFMANNs deliveries, the restaurant experience reaches your home! No matter if you prefer Bavarian or Swabian home cooking, Thai or Italian cuisine, whether you avoid animal products, eat as much protein as possible or have a sweet tooth, HOFMANNs has got it! Each dish is prepared without flavor enhancers, artificial flavors or colors, and 64% of the food used comes from local farms. The menus are packaged in a cellulose-based menu tray. Safely frozen at -18°C, the meals are delivered to your door in our Landbox Straw. Doesn't that make everything taste better?
Questions for CEO and Managing Director Dennis Gmeiner.
HOFMANNs has its origins in catering solutions for company canteens, daycare centers, schools and clinics. When did you decide to expand HOFMANNs to private individuals?
>>
HOFMANNs has already made a name for itself in the B2B segment for many years and we are the proud quality leader there. We are continuously growing in this area and can look back on extensive experience in company and social catering. Accordingly, our portfolio is extremely diverse and varied. Therefore, it makes absolute sense to also target the end consumer and offer our great premium dishes through our HOFMANNs Shop. As a customer-oriented company, we want to be where our customer is and the demand is definitely there. The development of the online store clearly confirms that we have taken the right path with this decision.
Who do you consider to be your typical customer segments in the private customer area?
>>
In the private customer segment, we primarily target people who have little time or no desire to cook, but who nevertheless attach great importance to quality and taste. Our main focus is on more traditional cuisine to appeal to fans of home cooked meals. But with us, there is something for everyone and the product portfolio is very diverse. We also have a considerable number of customers who prefer our Asian dishes. Another growing segment is vegan and vegetarian cuisine, which is gaining strongly in popularity.
The shipping of frozen meals is currently experiencing a revival in this country. Many customers are once again appreciating the vitamin content and quality of frozen foods. Why were frozen meals so frowned upon in the recent past?
>>
There may be discussions about whether frozen meals have had a bad reputation at times, but since the beginning of our company, we have recognized the advantages of frozen meals, especially their quality in terms of food. We continue to stand by this view and pursue it consistently for both ourselves and our customers.
What is the decision-making process for new dishes and what is particularly important?
>>
First of all, we are proud of the fact that we can serve everything from a single source when it comes to product development. Our product development is very close to the market and picks up on current themes as well as long-term trends. The development of new dishes then follows a decision-making process that goes through a tasting panel with representatives from different departments. The focus of the tasting is clearly on enjoyment and added value for our customers. We place great emphasis on ensuring that each dish meets our high-quality standards as well as our purity law and offers an outstanding taste experience.
Are there dishes based on customer requests?
>>
Yes, we regularly incorporate our customers' ideas into the innovation process. We place great emphasis on developing taste experiences that meet the specific needs and preferences of our customers. Our goal is to provide them with a first-class dining experience that is perfectly tailored to their requirements.
DIY cooking boxes are becoming increasingly popular. Would the concept also be something for HOFMANNs?
>>
We are currently not planning DIY cooking boxes, as we have the cooking expertise in-house. With our great dishes, there is no need to cook anymore, which is an advantage for our customers. However, part of our corporate culture is to always be open to new trends and to act in an entrepreneurial manner with responsibility. In the future, a lot will happen in this sense. Stay tuned!
Has the use of straw in our Landboxes ever puzzled your customers?
>>
Our customers react extremely positively to the use of the straw boxes. We have included additional information in our boxes to further explain the insulation from Landpack. Since we offer a sustainable menu tray ourselves, it is important for us to make the rest of the packaging environmentally conscious as well. This allows us to send a clear message about our packaging, while also driving our self-imposed environmental, social and governance (ESG) goals. We have sustainability firmly embedded in our strategy as well as in our daily actions. This makes Landpack an ideal strategic partner for us with an outstanding concept.
Which dish or theme box do you sell the most?
>>
Our traditional dishes, such as Rinderrouladen (beef olives), Jägerschnitzel (hunter's cutlet) or the Filettöpfchen "Jäger Art" (fillet pot "hunter-style") are our best sellers. But also our latest cooperation with the Swiss company Planted, which is an excellent meat substitute, is extremely popular. The "Hausmannkost-Box" (homemade food-box), "Schnitzel-Box" and "Asia-Box" are our bestseller boxes.
What is your favorite dish?
>>
Although I like all the classics across the board, it's the newer creations that are my favorites, such as the Butter Chicken or just the new collaboration with Planted – the planted. Kebab "Thai Style".