Back
News
Landpack pinpoints current bioeconomy topics in Brussels
02.07.2022 | by Miriam Graf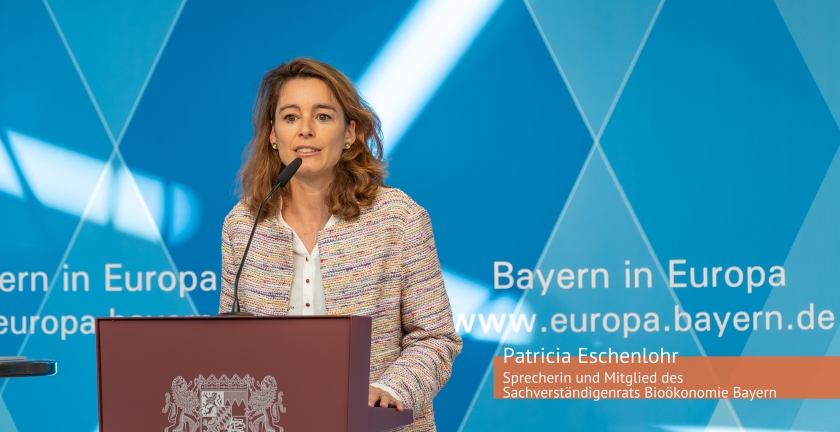 Together with the Bavarian Minister of Economic Affairs Hubert Aiwanger and Dr Peter Wehrheim from the European Commission, our founder Patricia Eschenlohr spoke about the future of the bioeconomy in Bavaria and Europe on 1 June 2022 in Brussels. The 'Bioeconomy in Bavaria – Contribution to the Circular Economy' event was organised by the Bavarian State Ministry of Economic Affairs, Regional Development and Energy in cooperation with the Bavarian Bioeconomy Expert Council. Patricia Eschenlohr is the spokesperson and a member of the Expert Council Bioeconomy Bavaria since March 2021.
'We are rich in bioeconomy innovations in research and in high-priced market niches in this country, also thanks to numerous political measures,' says Patricia Eschenlohr. 'However, decisive political action at national and European level and fair competitive conditions are now needed for the rapid large-scale implementation of already available innovations.'
Minister of State Hubert Aiwanger stated: 'The war in Ukraine underlines the urgency with which the transformation to a bioeconomy must be accelerated. We need independence from oil-based raw materials and sustainable use of our renewable and domestic raw materials. Fair value chains from primary production to the customer and user are the order of the day'.
Press release of the Bavarian State Government