Radically good
thermal packaging
Best insulation. Seriously ecological. Local.
Scroll Down
Maximum insulation
Real sustainability
Patented production
Local resources
Since 2014, we have specialised in the development, production and marketing of sustainable thermal packaging for cold chain distribution. The internationally protected Landbox® developed by us is the world's first radically ecological and compostable cold chain packaging with the performance data of Expanded Polystyrene (EPS).
Every day, chilled and frozen food, reagents, enzymes, vaccines and shock-sensitive products circulate safely and sustainably in thousands of Landboxes. >1,000 customers from the food, petfood, pharmaceutical and life science sectors rely on our know-how, our advice and our sustainable thermal packaging.
Why choose Landpack?
Replace your EPS packaging with natural fibers while maintaining the same thermal performance.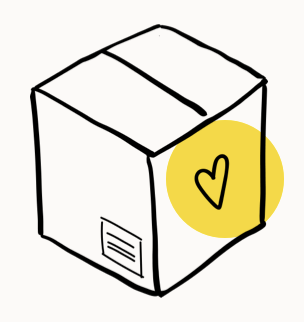 Make a great and lasting impression: The unique unboxing experience will turn your customers into repeat customers.
Hit your ESG goals: Reduce your CO2 emissions by -95.4 % compared to EPS. Reduce your water consumption in packaging.
Professional partnership
Companies looking for truly sustainable refrigerated packaging without sacrificing performance have come to the right place! We are also happy to develop individual, custom-fit solutions for your needs. Get in touch with us!
More questions, more knowledge
Thousands of packages are shipped through our partners every day. If you have received Landpack insulation for the first time, you can find all the information you need about our sustainable packaging, its production, and disposal here.
Landpack
Resources
We replace fossil resources by using a local agricultural by-product as the primary raw material. Using this residue as a substitute for crude oil contributes to resource efficiency.
Local agriculture
Landpack straw comes from contract farmers in the surrounding area. This minimises transport distances and creates another source of income for our farmers in addition to grain yields.
Circular economy
From raw materials to processing with 100 % renewable energies and returning them to the natural cycle - a bio-based circular economy in which we give back to nature what is taken out.

Environment
We live sustainability in all areas
ECOLOGICAL: From raw materials to processing with 100 % renewable energies and recycling into the natural cycle.
SOCIAL: Strengthening local agriculture. Enables profitable grain cultivation for small full-time farms in the first place.
ECONOMIC: We grow organically and sustainably. Surpluses are reinvested.
Mission
Extremely low footprint
We have looked at the greenhouse gas emissions along the entire value chain of Landbox Straw guided by the "cradle-to-customer and disposal" approach.
PCF Landbox Straw
More impressions about our work, production and staff and all other current topics can be found here:
Newsletter subscription
Our newsletter is not spam, but comes only once a month and then with valuable tips, expertise and news on the subject of cold chain distribution.
Looking for a new meaningful job? Find out more about our vacancies on LinkedIn: